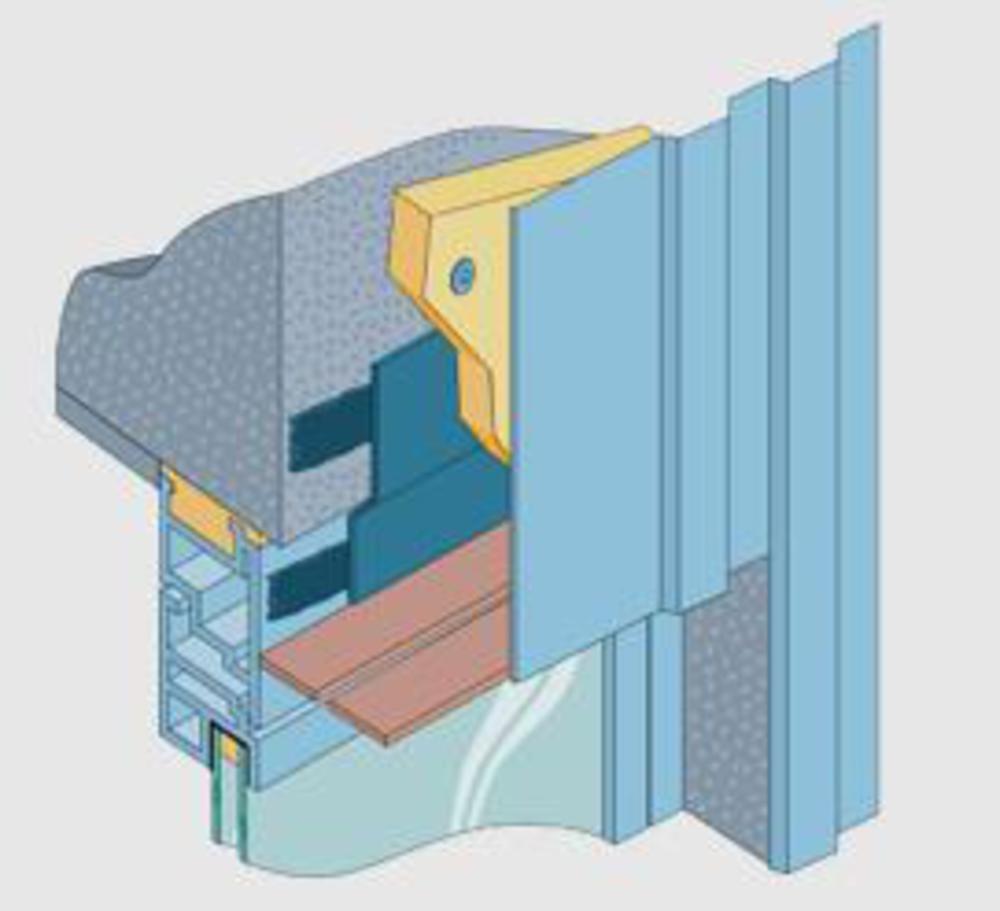 EPDM membranes are used for water and moisture insulation at the side end points of the panels in the buildings where facade is applied, in the wall flooring connections, at the sides of joineries and windows.
In the buildings where facade is made, in general, it is made impermeable by applying Lineflex EPDM membrane to the gap between the windows case and building against the moisture formed bleeding occurred behind the front or rain drops hitting the front.
In these systems EPDM membranes with a thickness of 0,5 mm – 0,7 mm and 1,0 mm are used as bands of 150-200 mm. Optionally, wider bands or bands which one side is self-adhesive can be produced too. Primer, adhesive mastic and pressure bar are used as accessories.